ALLATOONA NJROTC MISSION
"Instill in students the values of citizenship, ​service to the United States,
​personal responsibility, and a sense of accomplishment."
Leadership Thought for June:
Loyalty – Above all things, a Hun must be loyal. Disagreement is not necessarily disloyalty. A Hun who, in the best interest of the tribe, disagrees, should be listened to. On the other hand, a Hun who actively participates in or encourages actions that are counter to the good of the tribe is disloyal.
[Roberts, pg. 18]

Loyalty to the mission is paramount. A leader should expect loyalty but realize well-intentioned and honest disagreement from the troops is a form of loyalty designed to protect the mission first, the leader second.
Furthermore, disloyal actions - actions that tear at the fabric of teamwork within the unit - are contagious and they spread like a disease. They must be snuffed out. If they cannot be, then the disloyal member of the 'tribe' as Attila the Hun wrote, "...must be driven out."

---
---
Key Events
* 03 - 08 June: GOAT Camp
* 10 - 16 June: Leadership Academy
* 18 - 23 June: Basic Leadership Training Camp
* 20 - 24 June: Sail Academy
* TBD July: Staff Section Training Sessions (By Appointment - will complete desktop procedure binders)
* TBD July: Staff Training (Entire Staff - 4 day session)
​* TBD July: Promotion Testing Window (for staff and leadership billet holders)


SUMMER PROGRAMS
---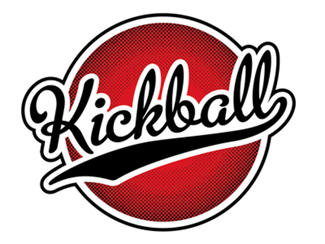 Cadets: get a head start on your community service hours for 2018/1 - we need your help!
Volunteers are needed to help out with Special Needs Kickball.
All games are on Tuesday Nights at the Horizon Baseball Field.
6/12 7:00pm / 1900 7/10 6:00pm / 1800
6/19 6:00pm / 1800 7/17 7:00pm /1900
6/26 7:00pm / 1900
---
PARENT CONTACT INFORMATION
The Cadet Parent Organization is updating its list of contacts for Parents of Cadets in the Unit. We ask all parents to click on the link below and update their contact information so the CPO can communicate more effectively with parents.
PARENT CONTACT INFORMATION LINK
---
CADET ACTIVITY FEES​

In order for the Allatoona NJROTC program to provide timely payments that fund the many activities occurring throughout the year, there is a Cadet Activity Fee. These requirements driving these fees for the 2018-19 Academic/Competitive Year will be validated in July, after LtCol Knudson returns from planning sessions at Area 12 HQ. After the CPO determines overall costs and fundraising plans, the fees will be finalized. Fees and ALL Events and Competitions will be briefed at the first CPO ALL HANDS MEETING during the second week of school.

Checks should be made out to "Allatoona NJROTC" & dropped off in payment box in LtCol Knudson's Room

---
Cadet Remind
to sign up for the cadet remind text @anjrot to 81010

---
Plan Of The Week:



Monday(6/11):

​

Tuesday(6/12): ​

BLT/SA Inspections
SNSI: Office Day
NSI: Leave

Wednesday(6/13):

​SNSI: @ Sail Academy Inst Cert
NSI: Leave

Thursday(6/14):​​

SNSI: @ Sail Academy Inst Cert
NSI: Leave

Friday(6/15):

School Closed
SNSI: @ Sail Academy Inst Cert
NSI: Home: Leave

GOAT Awards/Return

Saturday(6/16):

​

LA Graduation
SNSI: @ Sail Academy Inst Cert
NSI: Home: Leave

Holiday Routine​

​

Sunday(6/17):

Holiday Routine
SNSI: @ SA​
NSI: Home: Leave

---

SYLLABI


Morning Colors
Summer Colors Program:
Volunteers will sign up with CMC Williams, R
Colors at 0800 and 1530 Daily
Alternate Uniform
1 Point X-Credit for each - all summer
THAT'S 62 POINTS POSSIBLE

---

SPIRIT WEAR
ORDER NOW THROUGH YOUR CADET OR IN DIRECT E-MAIL WITH THE CPO PRESIDENT.

Red PT Shirt: Painted Logo - Wicking: $15
Black PT Shorts: Painted Logo - Pocketed: $30
Black 1/4 Zip Fleece: Embroidered Logo - $40
Black Trainer Jacket: Embroidered Logo - $52
Black Trainer Pants: Embroidered Logo - $30
Black Polo Embroidered: $40
Prices $2-$5 over Cadet Activity Fee price: money to unit fund
​WILL ORDER WHEN WE HAVE 24 OR MORE ITEMS


---

CADET-PARENT ORGANIZATION

The CPO offers a way all parents of Cadets to get involved! Please visit the CPO page for information.
​
The CPO meets the first Wednesday of each month at 16:00 in Lt Col Knudson's Room.
The next meeting will not be until July when the new board has its organization meeting

DRAGON BOAT RACE

Cadets had the opportunity to participate in the 2nd Annual Dragon Boat Race on Lake Allatoona. The race was a fundraiser for Loving Arms Cancer Outreach. The cadets were on the City of Acworth Boat captained by Mayor Tommy Allegood!

---

May Port Trip

Kennesaw Mountain and Allatoona NJROTC came together for a trip that we will never forget. Cadets enjoyed sightseeing, visiting P-3's and P-8's. We also enjoyed touring our nation's Coast Guard ship. Cadets then had the privilege to get a Sea Cruise Ribbon when they road on a Coast Guard ship. The trip was a great experience to learn new things about those who fight and protect our freedom and liberty.

---

Hayes Elementary Carnival


Our cadets enjoyed helping set-up Hayes Elementary Carnival. Cadets gave popcorn with extra goodies, gave out water, painted faces, and toke care of photos. After all the fun was over cadets enjoyed in helping clean up and putting objects back where they originally came from. We enjoy helping the younger generation and our fellow schools.

---

Acworth Business Association

Allatoona vs River Ridge


Allatoona NJROTC cadets enjoyed selling Bundt Cakes, Parking, Selling tickets, and firing the cannon. Cadets enjoyed these activities because we made people smile.


---

Luella Drill Meet

On October 21 the Allatoona NJROTC traveled to Luella High School for their second Sanctioned Drill Meet of the year. Cadet Riley Williams was awarded an individual medal in Academic Testing and the 8 x 220 relay team made up of Cadets Strain, Clay, Smith, Sandoval, Bennett, Ingram, Berry and Groce won their heat in style. In addition the Cadets participated in competitions for Color Guard, Personnel Inspection, Armed Platoon Basic, Unarmed Platoon Basic, Academic Testing, and Sit-up and Push-up competitions. It was a great day for everyone and the Cadets learned a lot!


---

Allatoona vs Sprayberry Homecoming Game


Allatoona NJROTC cadets worked and had a great time being active at the game. We presented colors, did parking, tickets, and a Sword Arch. We love serving our school and those around us.


---

The Allatoona NJROTC Cadets traveled to Stockbridge HS on Sept. 30 to compete in the Stockbridge Drill Meet. Our Cadets competed in Academic Testing, Push-Up and Sit-Up Competitions, Unarmed & Armed Exhibitions, Personal Inspections, Color Guard and 16x100 & 8x220 races. The Cadets exhibited outstanding leadership traits and represented themselves and Allatoona in a great way. Most importantly, the unit had a great time pushing themselves to be their best and supporting their fellow Cadets in the competitions.


---
"Anchored in Excellence"